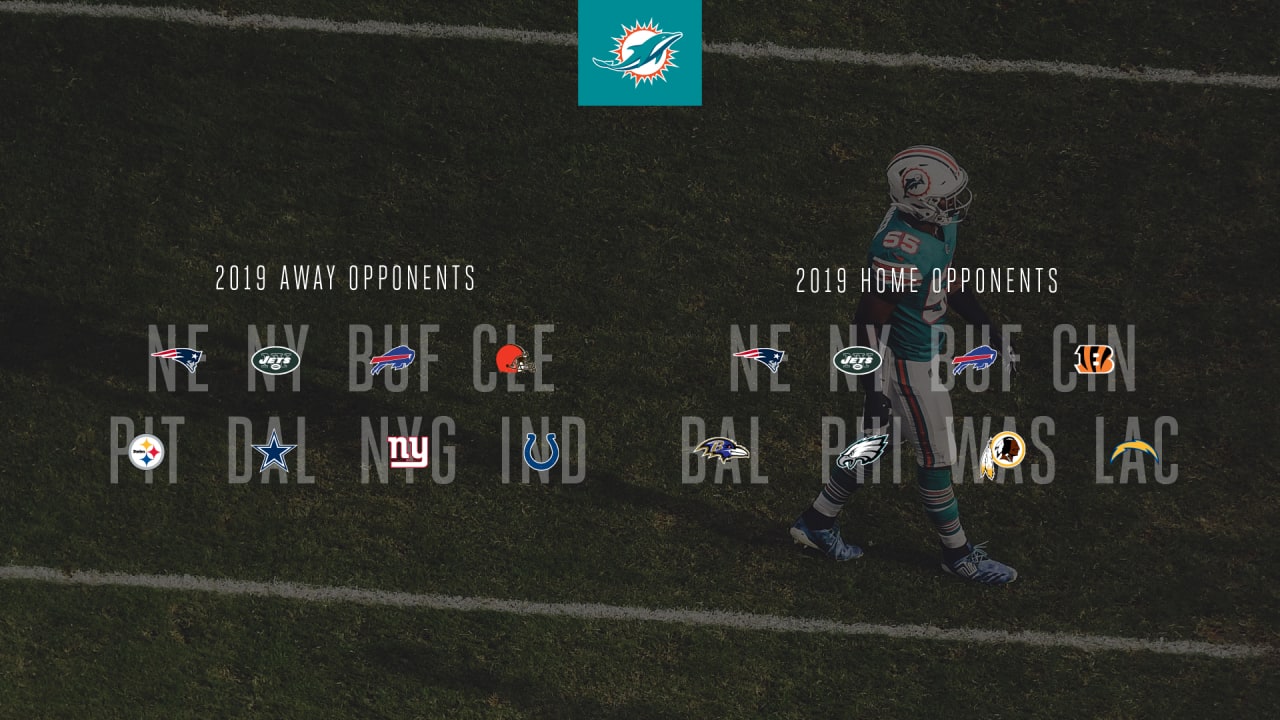 We already know the Dolphins opponents for the 2019 regular season, but Wednesday night we'll find the dates and times they will be facing those teams.
It's NFL schedule release day, with the league set to unveil all the dates and times in a televised event at 8 p.m. on NFL Network.
The Dolphins' opponents at Hard Rock Stadium in 2019 will include the other three AFC East teams, as well as the Baltimore Ravens, Cincinnati Bengals, Los Angeles Chargers, Philadelphia Eagles and Washington Redskins.