Chris JacksonGetty Images
Meghan Markle took a break from maternity leave to attend Queen Elizabeth's Trooping the Colour birthday celebration/parade this morning.
Meg obviously looked fab, and there were some sweet details hidden in her outfit choice.
---
Hello, good morning, and I hope that you set your alarm clocks early today, because Meghan Markle made her first appearance since debuting baby Archie Harrison last month, and it was MAJOR.
Depending on your level of royal family fandom, you may know that this morning was the Trooping the Colour ceremony in London, which celebrates the Queen's birthday. It's a big enough deal that Kate Middleton attended while on maternity leave with Louis last year and Meghan came out today even though she's technically on maternity right now.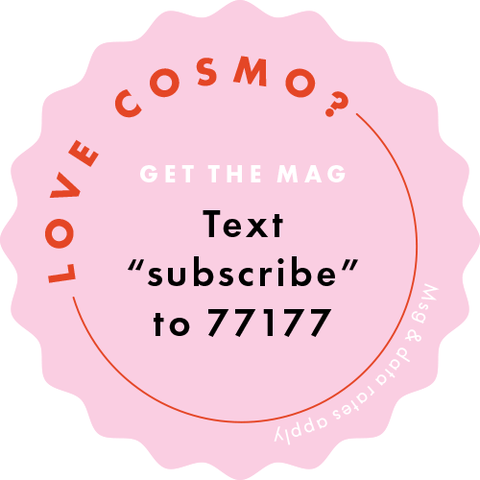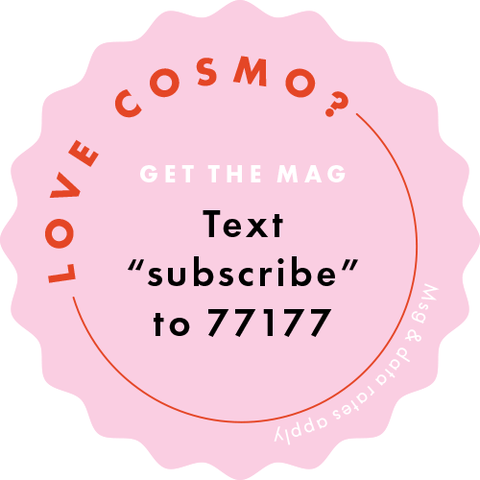 .
So basically the entire royal family made an appearance today, including Prince Louis, who is a natural at working the crowd (Archie stayed home cause, well, he's four weeks old). New mom Meghan obviously looked radiant, but perhaps the best part of her outfit was some sweet details that you probably missed.
First, Meghan's navy coat and dress were designed by none other than Clare Waight Keller at Givenchy, who, you may recall, also designed Meghan's stunning off-the-shoulder wedding dress. (And yes, Clare is also who Meghan snuck into the British Fashion Awards to give an award to last year!)
Here's a closer look at the coat: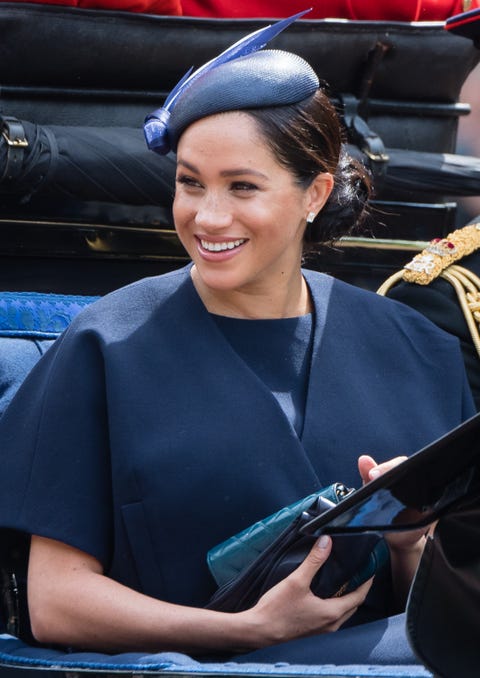 Samir HusseinGetty Images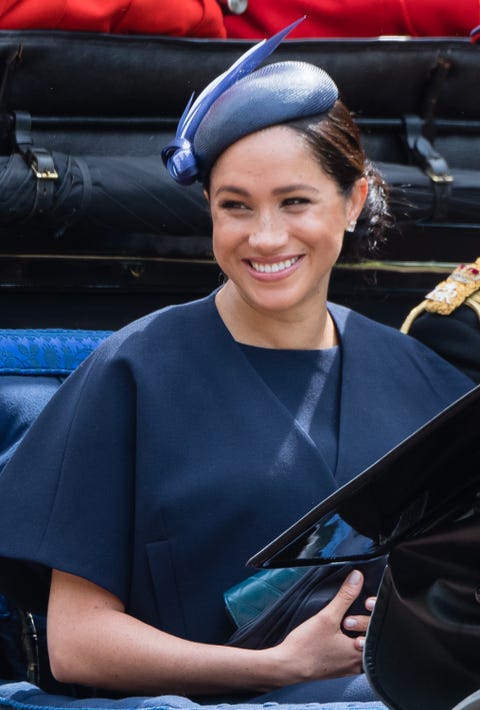 Samir HusseinGetty Images
And the dress actually has chic white sleeves! You can see them in this pic: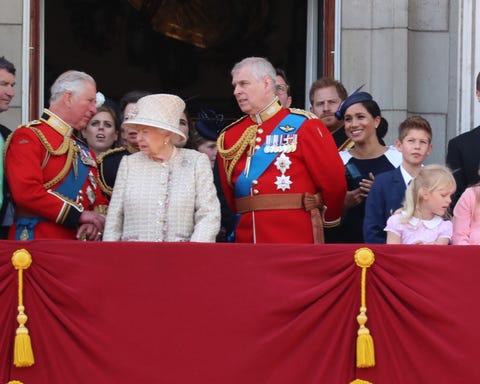 Neil MockfordGetty Images
Fan account Meghan's Mirror also noticed that the duchess was wearing a new ring with her engagement and wedding rings this morning:
Some are speculating that the new ring could be a 'push present' from Harry to celebrate Meghan giving birth to baby Archie, while others think that it might an 'eternity ring,' which has diamonds all the way around the band to signify everlasting love, and would obviously also mean that it was a present from Harry.
Either way, this was one A++ Meg appearance!
Alanna Lauren Greco
Alanna Greco is the weekend editor at Cosmopolitan.com and a freelance writer based in New York.