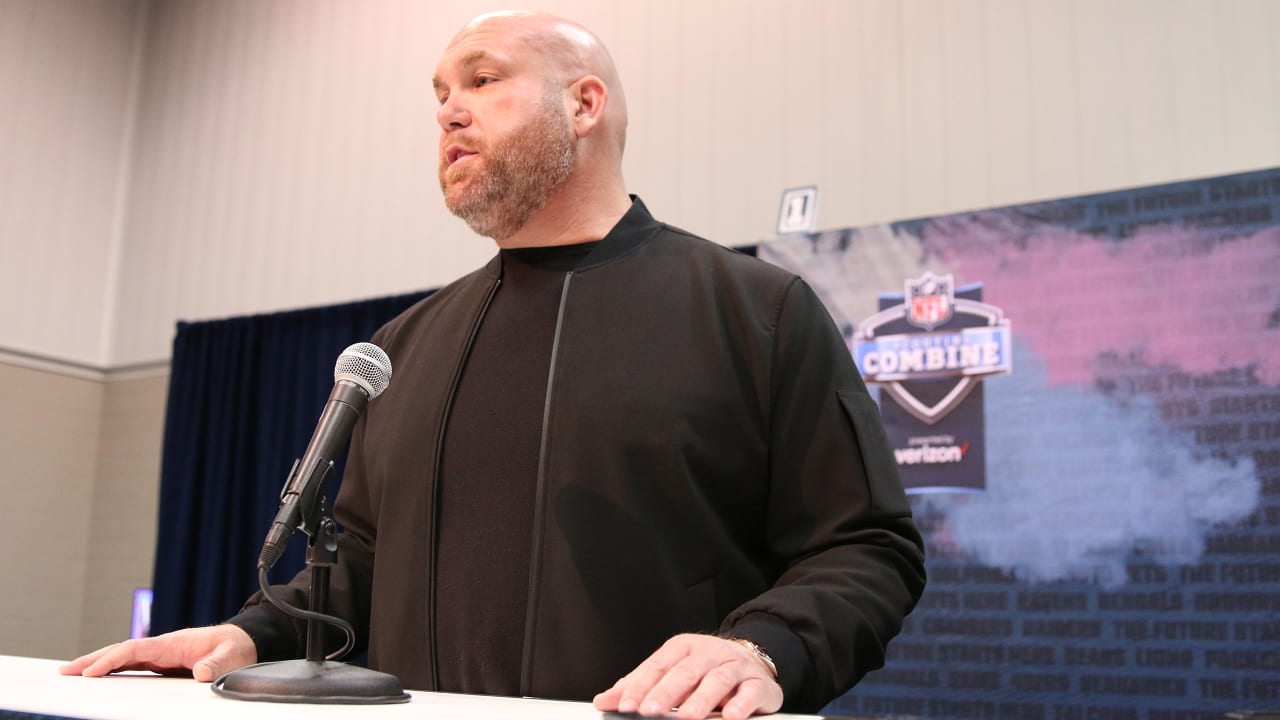 INDIANAPOLIS – The salary cap room the Cardinals have to work with going into the fast-approaching free-agency period is "weird," Steve Keim acknowledged.
"Carson Palmer and Larry (Fitzgerald) and Pat (Peterson) and those guys took quite a bit of it for a long time but we also had success on the field," the Cardinals' GM said Wednesday at the NFL Scouting combine. "So it's a double-edged sword. This is fun because you get to build now and all of a sudden you get to build a little differently so it's all new for me. It's exciting to be able to approach free agency this way. It's going to be different and something we'll certainly relish."
Free agency officially begins March 13, with the "legal tampering" period March 11. Until then, the Cardinals can still re-sign some of their own unrestricted free agents to be. Keim said there were "three or four" of those players with whom the team is still having conversations with and could still return to the team.
Keim wasn't specific. Among the top unrestricted free agents-to-be include linebacker Markus Golden, linebacker Deone Bucannon, defensive tackle Rodney Gunter and guard Oday Aboushi. Safety Tre Boston had a solid year as well, although with the acquisition of D.J. Swearinger late in the season and the move of Budda Baker to full-time safety, finding a spot for Boston could be difficult.
The Cardinals have already collected a handful of early-entry free agents, picking up three veterans who were released in cornerback Robert Alford, linebacker Brooks Reed and tight end Charles Clay.
Keim reiterated that Alford will be the starter across from Patrick Peterson. And Kingsbury said Clay has a chance to play a significant role – "I've always been enamored with the different ways he can be used," Kingsbury said – although the offense won't truly be formed until the Cards can upgrade the offensive line and wide receivers.
"That's what we're trying to figure out, with the pieces we're bringing in, what we have on the roster, to see what kind of offense we will have," Kingsbury said.