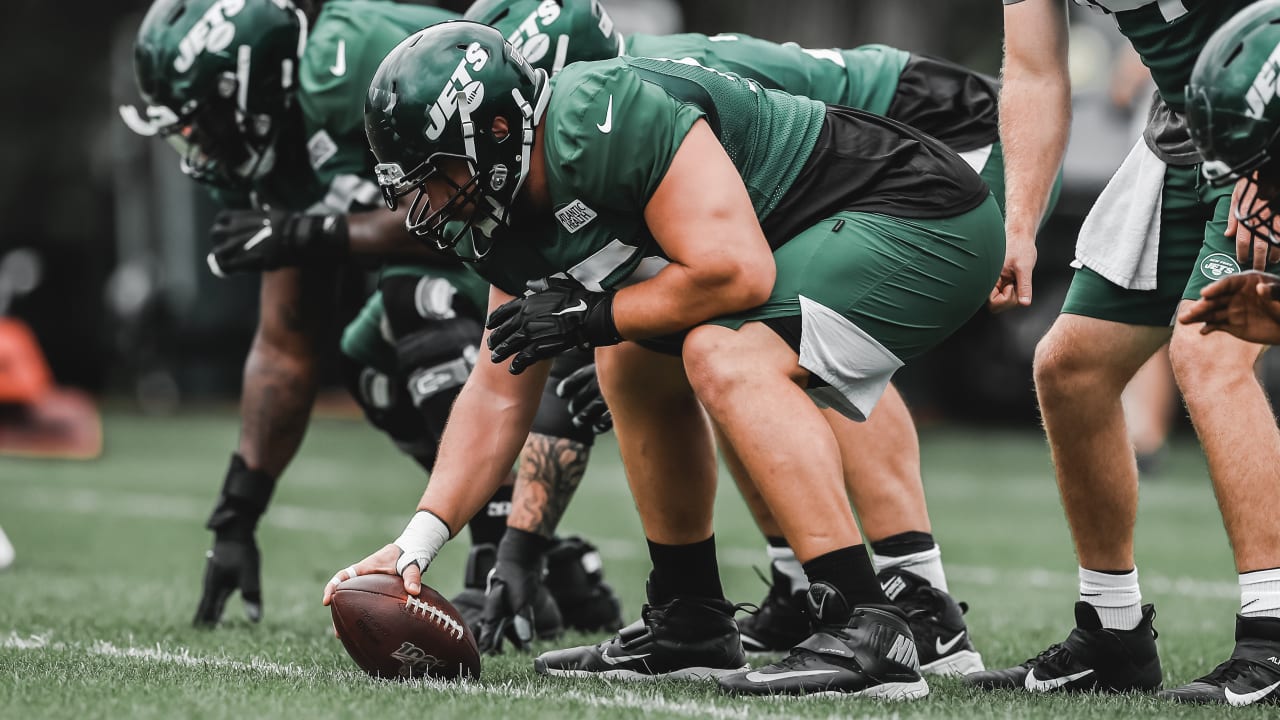 Kalil said he hasn't yet had an "I'm back, baby" moment in his three weeks in North Jersey.
"Not really. Since the moment I've gotten here, it's felt like I've really had to play catchup, so I really haven't had a moment to just do that," he said. "I'm probably a lot more giddy than other guys who've been doing training camp for a little bit longer than me. I think once we sort of come down from the preseason and get ready for Week 1, maybe that'll happen, but right now I'm trying to be as much of a sponge as I can and soak everything in."
Gase's plan for his first units is roughly "a half and a series," which will be adjusted as the game unfolds. For his centers, Kalil and Jonotthan Harrison, it's about half of that.
"We'll kind of see how the drives go," the coach said. "We're targeting to see if we can kind of get him rolling there for about a quarter. I really want Jonotthan to be with Sam [Darnold] as well. We'll probably split that time."
While Kalil acknowledges his familiarity with the Saints, he said he's more been focusing on the playbook and the game plan rather than psyching himself up for a personal "braggin' rights" battle. He's more interested to see how he handles the "wrestling and straining" of playing OL in a game, how he fits with Darnold in a game situation, and how his linemates respond to their biggest challenge of summer.
"My feelings about Sam are that obviously you've seen the way he plays, but it's really impressive, the way he's able to manage and handle himself, especially being a second-year guy," Kalil said, adding, "More than my own personal stuff, this locker room in general, this is a really great group, and in my room, too. I'm excited to get going with these guys."