Dimitrios KambourisGetty Images
Kanye West didn't approve of the iconic corset dress that Kim Kardashian wore to the 2019 Met Gala.
Kanye called Kim's look "too sexy" and said "you're my wife."
---
In case the image isn't burned into your memory, Kim Kardashian showed up to the 2019 Met Gala wearing a completely insane corseted dress by Thierry Mugler, which she may or may not have peed all over in the name of fashion. Sunday's episode of Keeping Up with the Kardashians gave us a behind-the-scenes glimpse at the creation of Kim's look, where again, everyone spent a lot of time discussing her plans to pee herself. But that aside (!!!!!), the verdict was basically that Kim looked amazing. Um, according to everyone but her husband Kanye West.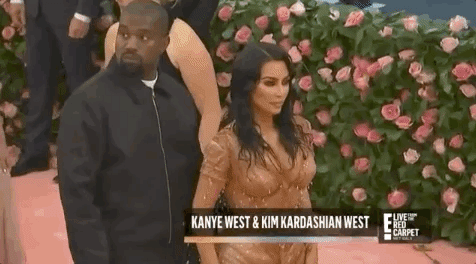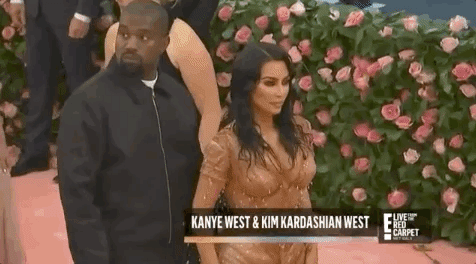 Giphy
After almost a year of preparation, Kanye waited until the last second to make his feelings known— because apparently Kim's look is all about him!
"Like the corset, underwear, all that vibe, I just feel like I just went through this transition of being rapper, and lookin' at all these girls," he said. "I didn't realize that that was affecting like my soul and my spirit." Kanye also made it clear that he's not super into Kim showing off her body since he's "someone that's married and in love and the father of what's about to be four kids."
Naturally, Kim wasn't having this ridiculousness and seemed visibly pissed, saying "The night before you're going to come in here and say you're not into the corset look? You're giving me really bad anxiety… I don't need any more negative energy."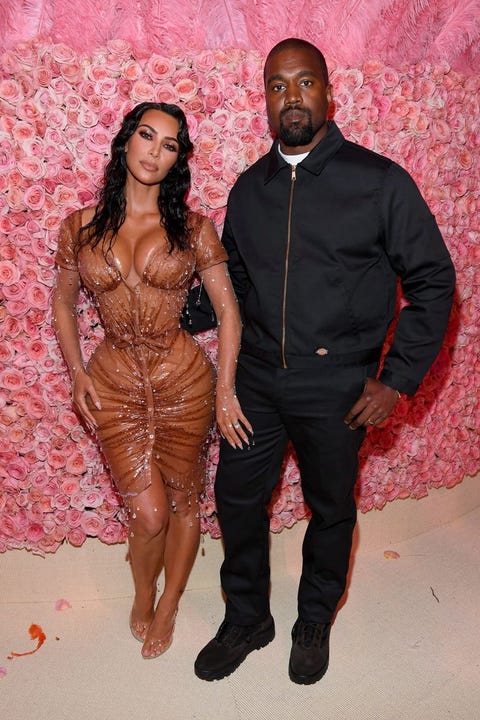 (C)Kevin MazurGetty Images
Kanye still pressed his point, though, saying "You are my wife and it affects me when pictures are too sexy," while Kim shot back "You built me up to be a sexy person and have confidence! Just because you're on a journey and your in a transformation, doesn't mean I'm in the same spot with you."
Um, YES KIM, and also BYE KANYE!