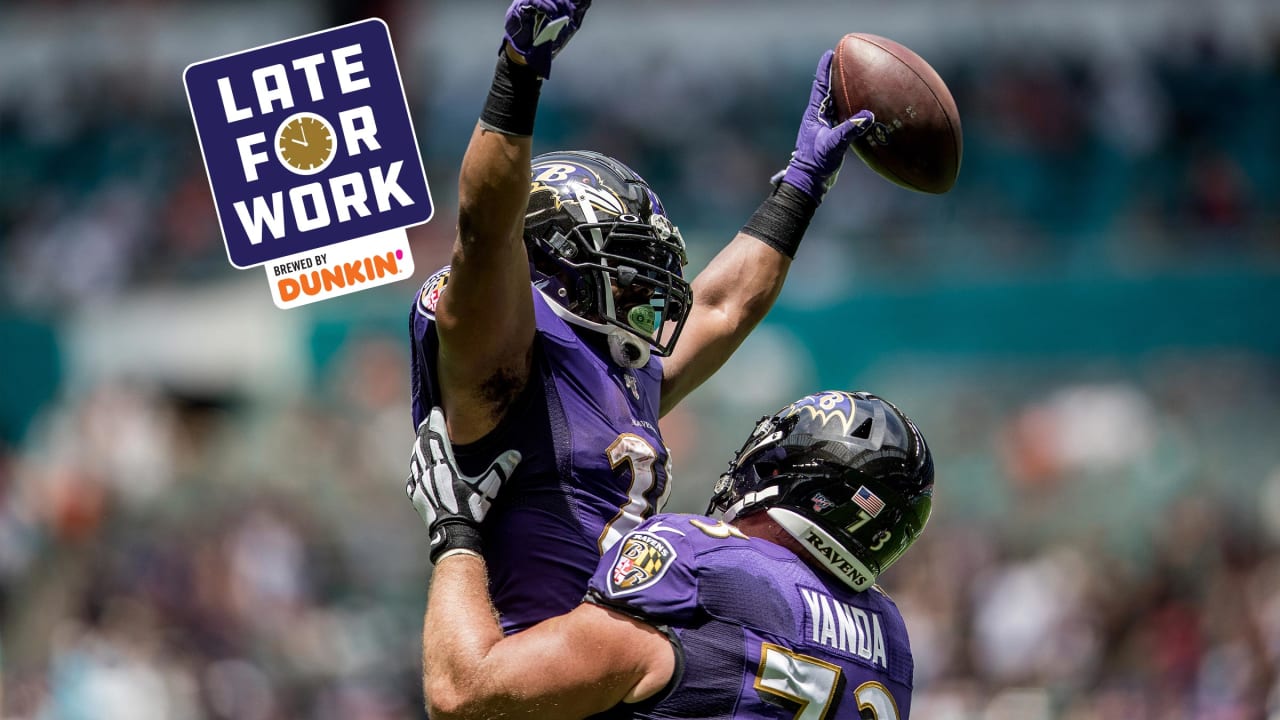 Zrebiec acknowledged that the secondary will face an interesting matchup against Kyler Murray and the Arizona Cardinals, "who used four wide receivers extensively in their opener and often lined up their best two, Larry Fitzgerald and Christian Kirk, in the slot."
"The life of Averett has just become a lot tougher, but he'll have enough help getting starting reps, or at least more than he's used to, to be successful," Bradshaw wrote. "Averett doesn't need to be a Pro Bowler from day one to replace Smith, but I believe that he can ease the suffering without Smith and prove his worth in a talented secondary."
PFF Highlights Andrews' Dominant Performance
Jackson and Brown were the top storylines following the Ravens' win, but Andrews quietly put together a dominant performance, and he was named to PFF's Team of the Week with a 93.9 grade.
"There were questions this offseason on how the Ravens would split time between their top three tight ends, and we got some answers in the season opener," PFF wrote. "Andrews led the group with 18 receiving snaps and eight targets, catching all eight for 108 yards and finishing the game having averaged 6.00 yards per route run."
Andrews broke franchise records as a tight end during his rookie season and was one of Jackson's most trusted targets. Through just one game, he's already on pace for a career year.