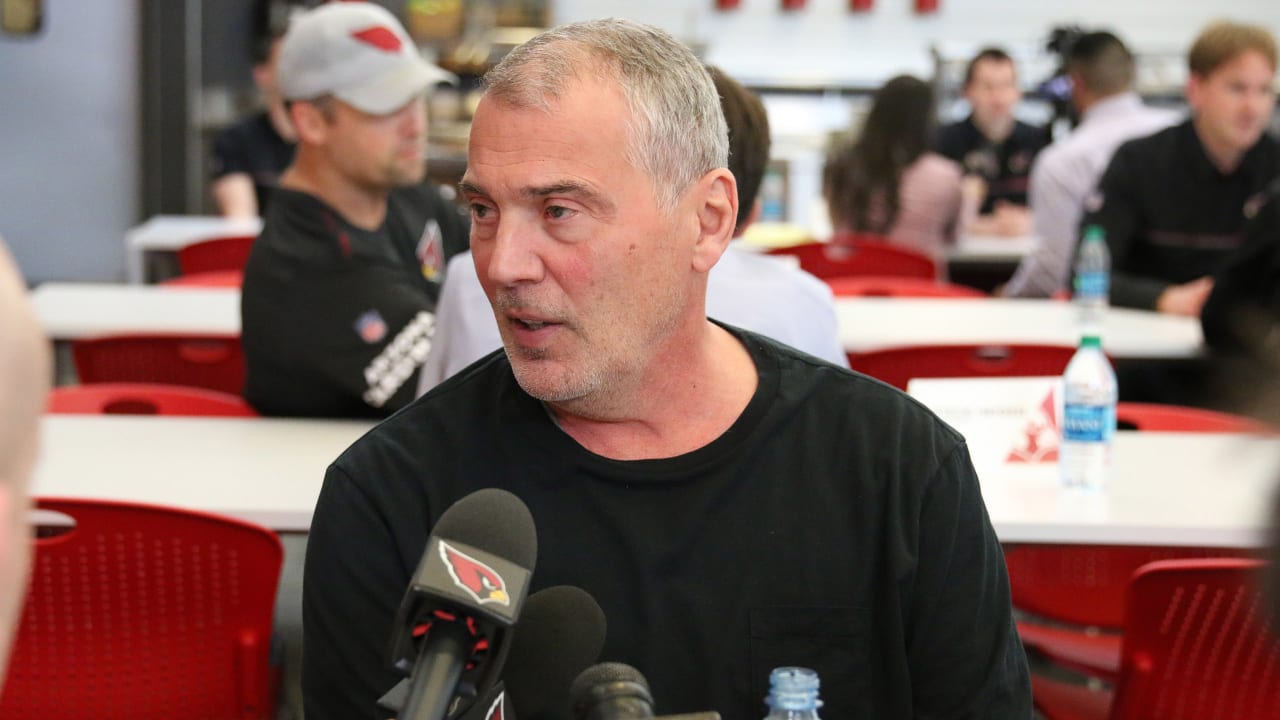 The Cardinals took a leap of faith this offseason by hiring Kliff Kingsbury as head coach. He will revamp the offense with concepts from his air-it-out system at Texas Tech, but wanted experienced NFL coaches around him to ease the transition.
Clements fits the bill. He has 20 years in the league, coaching Brett Favre in addition to Rodgers.
"The type of quarterbacks he has mentored (have been) some of the best to ever play," Kingsbury said. "He has a great reputation throughout the league. Very lucky to have him."
Clements is not officially the offensive coordinator, as Kingsbury chose not to tab one because he will be the primary play-caller and game-planner. Kingsbury said he could add an offensive coordinator down the road.
"Year One, for me, it just made sense to organize it this way and get a feel for the staff, the process of how it's going to go and then we can adjust it from there moving forward," Kingsbury said.
Clements coached the West Coast Offense in recent years but has seen quarterbacks succeed in various offensive schemes during his career. He believes Rosen is a fit in Kingsbury's system.
"Kliff likes to throw the ball, which Josh can do," Clements said. "(Rosen) can move around, which we will do. Everything you ask a quarterback to do, it looks like Josh can do it. Once he gets here, we'll tailor it to his strengths, as well as the strengths of the other guys around him."
In the two years following his departure from the Packers, Clements, who has a background in law, helped out a friend in the real estate development business. When the opportunity to return to the NFL popped up, he pounced.
"You never get football out of your blood," Clements said.
Clements has a new team and a new protégé, both of whom would be thrilled with a historical repeat of the success he found with Rodgers.
"(Rosen) has all the tools," Clements said. "He can make all the throws. You give him a clean pocket, he can make the throws."